Updated Tuesday July 19, 2016
Mostly stuff I've built or fixed up
Here are a couple pics of the pond at Grandma's parlor up in Alden, Michigan.
!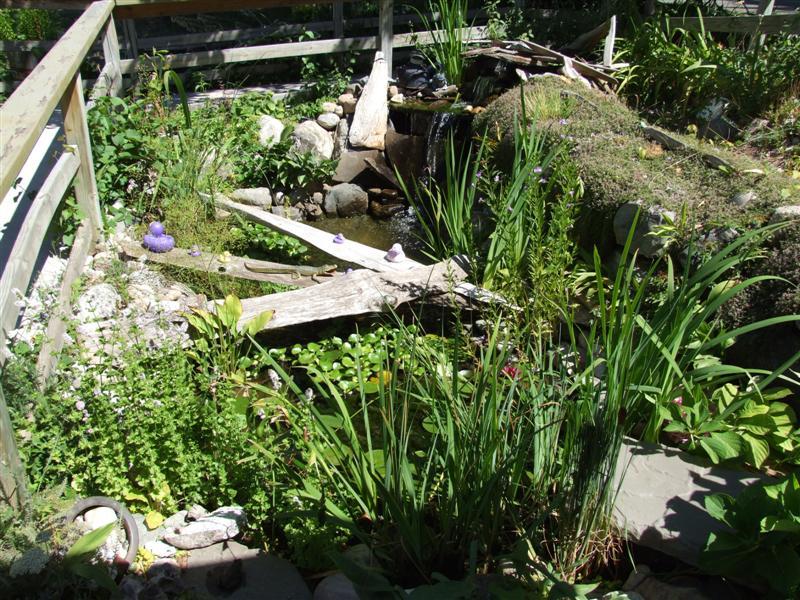 The front garden and Driftwood shed at Grandma's Parlor.
This past year it was necessary to re-do the back deck. We used composite lumber for the decking.
I salvaged what I could of the deck boards and made things like planter boxes out of them. !
Here are a few more things built with some of the salvaged lumber and of course driftwood.